80. Master Of Darkness - Sega/Sims - SMS - 1992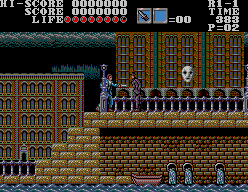 Sega's attempt at cloning Castlevania for the SMS actually came off pretty good, contrary to what you may have heard. If you have an SMS and crave Castlevania-style action, you can't go wrong with this.




79. Super Mario Bros. 2 - Nintendo - NES - 1988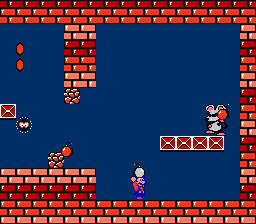 My favorite Mario game, hands down. Huh... my favorite Mario game wasn't even a Mario game to begin with, but an entirely different game called Doki Doki Panic. It figures, doesn't it?




78. El Viento - Renovation/Wolf Team - Sega Genesis - 1990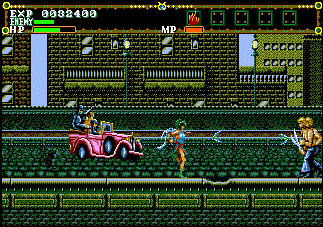 One of the best platformers released for the Genesis, El Viento went almost unnoticed by American gamers. It even had a sequel for the Mega CD, Anet Again, that never made it to America. It's a shame - in both cases.




77. Darius Gaiden - Acclaim/Taito - Sega Saturn - 1995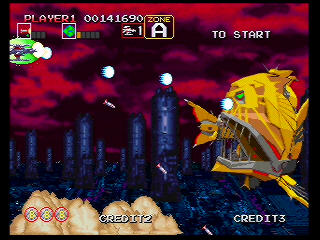 This is one of my favorite side scrolling shooters for the Saturn. It's probably the best 32-bit Darius out there - yes, even better than G Darius, which is a great game in it's own right.




76. In The Hunt - Kokopeli/Irem - Sega Saturn - 1995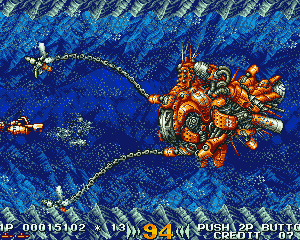 You don't see too many sub-based shooters, so In The Hunt was a welcome addition to my library. It plays like Metal Slug and R-Type would if they were combined and thrown in the ocean. It's definitely worth picking up if you're hunting for a good shooter on the Saturn or the PSX.




75. Mega Man 2 - Capcom - NES - 1988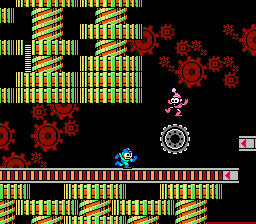 This has to be my favorite Mega Man game. I can't describe exactly what it is about this one that I like better than the rest - all I know is that in my eyes, it's the Mega Man game that has yet to be surpassed.




74. Shinobi III: Return of the Ninja Master - Sega - Sega Genesis - 1993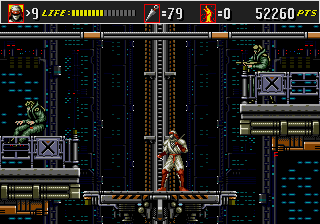 Wow. That was what I said when I first played this one. It's definitely one of the best Shinobi games ever, falling just short of The Revenge Of Shinobi in my eyes.




73. Giga Wing 2 - Capcom/Takumi - Sega Dreamcast - 2001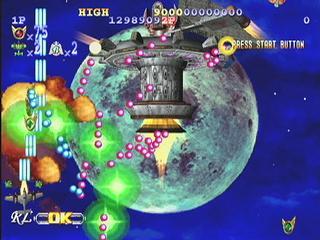 One of my favorite manic shmups, Giga Wing 2 really shows off the power of the Dreamcast - and is one hell of a great shooter, to boot.




72. The Genji And The Heike Clans - Namco - Arcade - 1986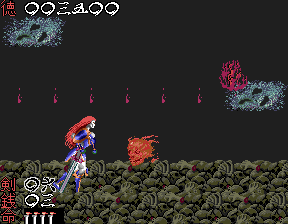 This is one of my favorite Namco arcade games. It seems that a lot of the ideas used in this showed up later in Splatterhouse... the life meter, the large sidescrolling segments and so on. There is a sequel for the Turbografx-16, Samurai Ghost, but I have yet to play it.




71. Space Harrier - Sega - Arcade - 1986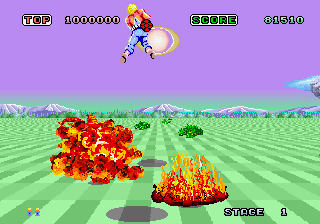 Ah, Space Harrier - what a game. The original arcade game was a totally frenetic blast... and I was thrilled when I found out that Working Designs decided to include it on the Sega Ages disc when they licensed it from Sega. I was even more thrilled to find out that the entire arcade game was playable in the Dreamcast game Shenmue.
next
Page 1 Page 2 Page 4 Page 5 Page 6 Page 7 Page 8 Page 9 Page 10