Secret Of Evermore Meets Final Fantasy?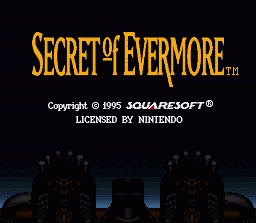 This is the second guest author to contribute a Special Features article - Clay Horning, solo guitarist and backup vocalist for the band 29 Days In February. Presented here is something interesting that he spotted in the SNES game Secret Of Evermore. Thanks, Clay!
Squaresoft left a shred of their classic series Final Fantasy in their Secret Of Evermore title. This obscure game features a boy & his dog trapped in an illusionary world just trying to get home. When you reach the medieval section of Evermore, you come to a town called Ebon Keep where you will meet a familiar face from the SNES game Final Fantasy II. The Dark Knight turned Paladin exchanges a few words with the hero, as pictured below...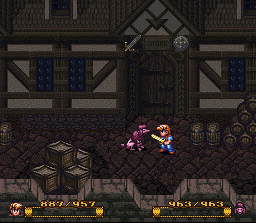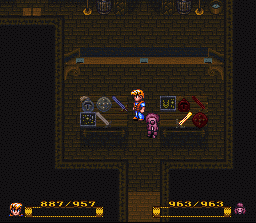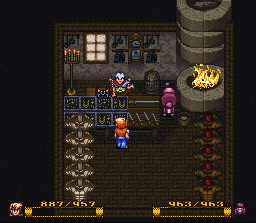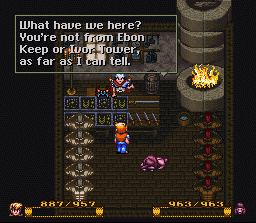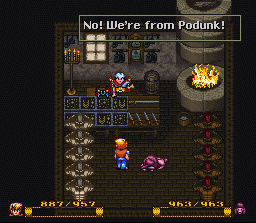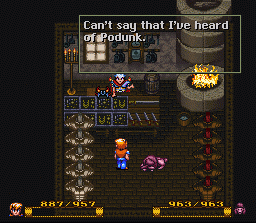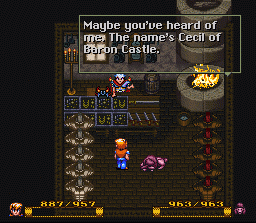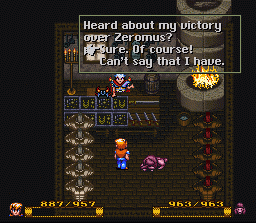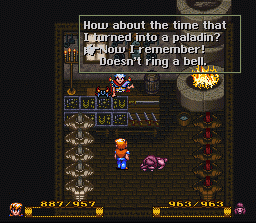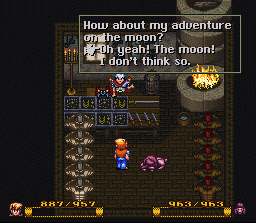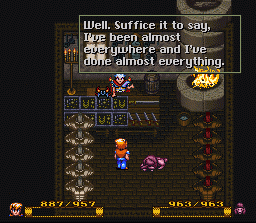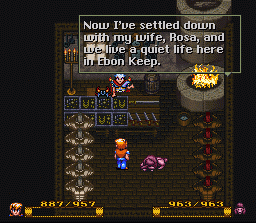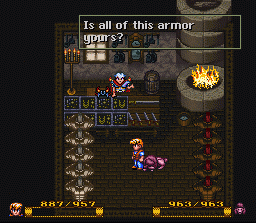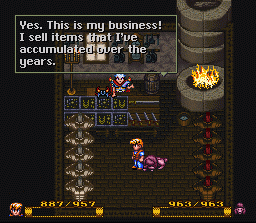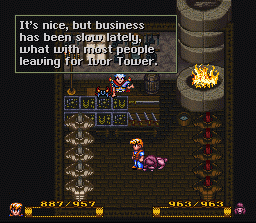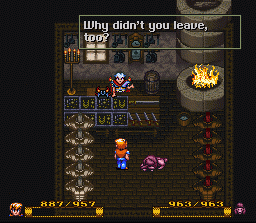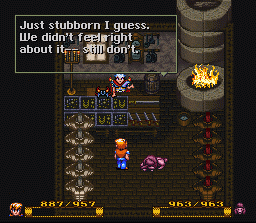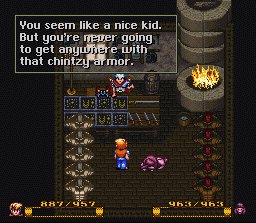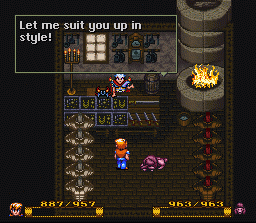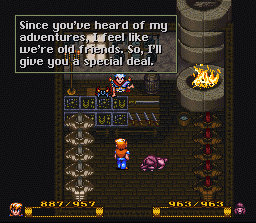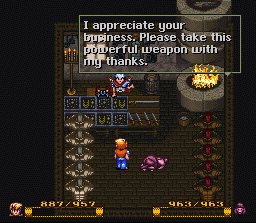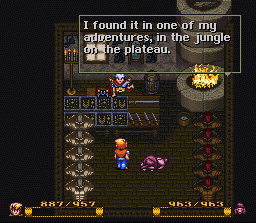 Here's some other interesting Final Fantasy references in Secret Of Evermore, courtesy of Flying Omelette:
You can trade for a Chocobo Egg in the marketplace.
When the announcer is speaking before the coliseum fight with Vigor, there are several characters from Final Fantasy 6 seated in the audience behind him.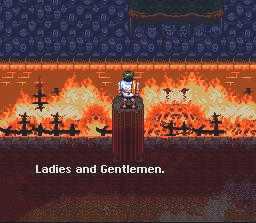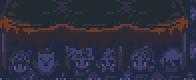 (from left, Locke, Mog, Relm, Strago, Terra, and Umaro) - thanks Clay!
Thanks, FO!
All pictures in this article were provided by Clay. You can reach him at acidheadboy@yahoo.com